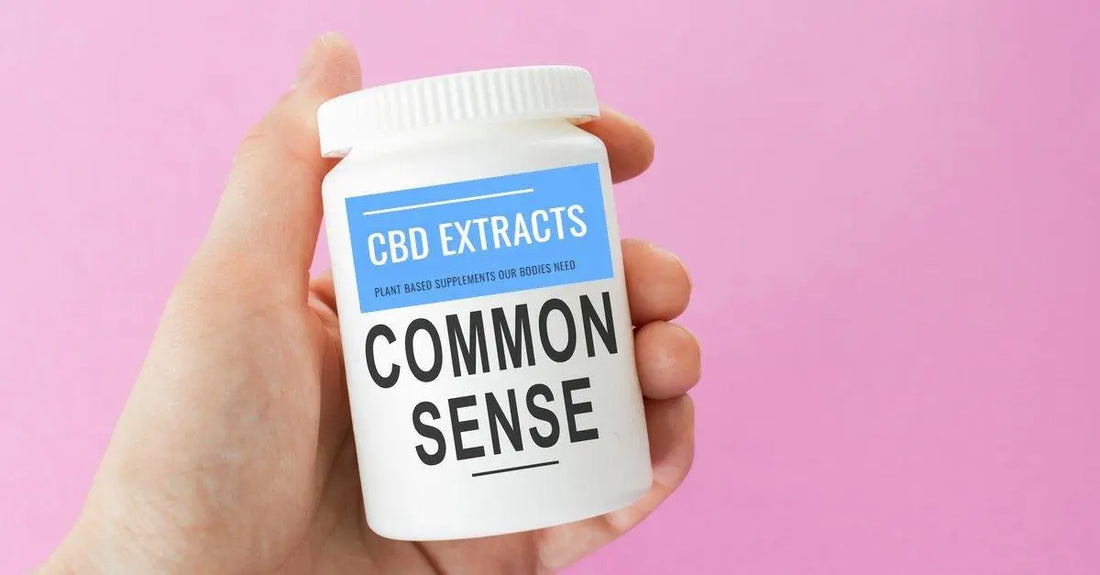 Taking CBD Makes Good Sense
There is much common sense which supports using CBD supplements.
Discovery of the ECS (Endo Cannabinoid System)
The discovery in the 1990's of the fact that every living creature on Earth has a cannabinoid system within it.  Interestingly, there are certain plants that are richly endowed with cannabinoids that directly correlate with our own.  The king of the plants is the HEMP plant.  
Hemp has a Long History in Healthcare
HEMP has been used for 5000 years around the globe for pain, stress, anxiety, sleep problems, inflammation, and other health issues.  The discovery of the endo-cannabinoid system (endo = within our bodies) has led to the knowledge that there are more cannabinoid receptors (CB1, CB2) in our bodies than any other kind of receptor.
Doesn't it stand to reason (make common sense) that there must be a very good reason why we have CB receptors all over and through our bodies?  And doesn't it make sense that our bodies are looking for cannabinoids to put them to good use in our bodies?
A Very Effective & Important Daily Supplement
For the same reason that you supplement with good quality, natural multi-vitamins, vitamin D3, vitamin E, zinc, fish oil, Vitamin C, and others, we need CBD supplementation to help us deal with all the stress and anxiety in our society, to deal with the amounts of inflammation in our bodies, pain from injuries or age, and so much more.
Start with an all-natural
 tincture
or
softgel
about 25mg one half hour before bed.  Be faithful to take it every night.  You should find greatly improved sleep and over a period of time, your body will start to better heal itself and reduce inflammation wherever it may preside.  Feel free to increase the dose a little at a time or decrease to where you are getting the desired effect.  Everyone is different, and some people find that up to 50mg of CBD works best.
If you are having specific localized pain in a shoulder, knee, elbow, neck, etc., try a high-quality pain cream.  Our
MAX-PAIN Cream
is highly regarded for being faster and penetrating deeper.  It is highly effective.
Don't be afraid to try CBD products.  They may just bring you exactly the help you are looking for.