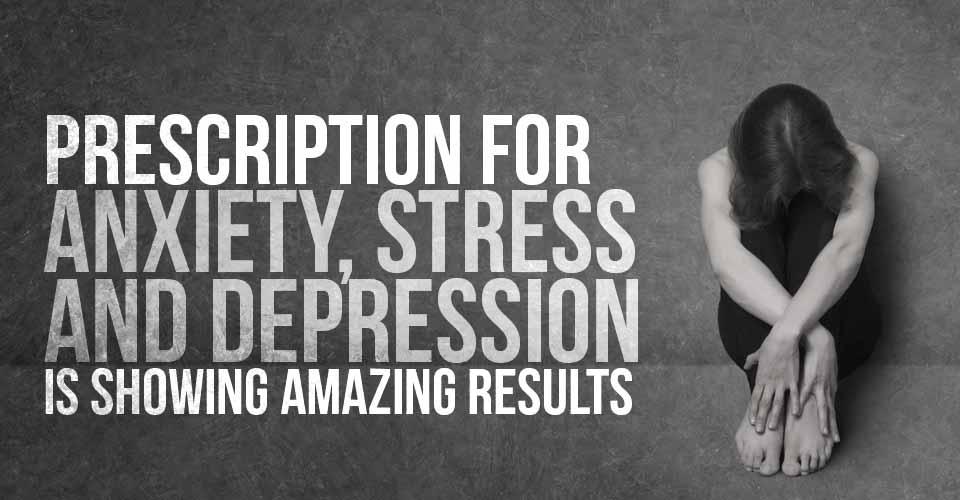 CBD is showing amazing results as a prescription for anxiety, stress, & depression
According to the Anxiety and Depression Association of America, anxiety affects more than 40 million adults in the U.S., which reflects up to 18.1 percent of the population annually. Even though this mental illness is manageable, only 36.9 percent of the victims seek treatment.
Clipped from: https://marylandreporter.com/2020/10/20/how-to-fight-depression-and-anxiety-with-medical-cannabis-and-cbd/
Anxiety and depression are closely related. If you have anxiety, then the chances are high that you are depressed, and the reverse is also true. Coping with these disorders is not easy. They reveal symptoms like racing thoughts, pain, reduced energy, anger, loss of appetite, and more. All of these can affect your work and relationships in different ways. They can get worse when left untreated.
You may be wondering what cannabis has to do with fighting depression and anxiety. Well, cannabis use for these conditions' dates back to several years. Fast forward to today, many scientific studies now suggests that cannabis can help. Even better, CBD, a compound of cannabis, can treat these mental issues and has no psychoactive effects.
What Does Research on Cannabis and CBD Say?
More than 30 U.S. states have legalized cannabis for medicinal use and are considering it for recreational use. More people are also turning to cannabis for treating mental illnesses. While there are still limited studies, new scientific studies and anecdotal reports suggest cannabis may help relieve the symptoms of depression and anxiety.  High-quality full-spectrum CBD oil with trace THC can provide tremendous benefits.
Studies reveal that growing trusted marijuana seeds in US indoors as a treatment for numerous health problems like anxiety and depression is increasing. The preclinical studies show its potential in managing these conditions. The research also suggests that CBD and THC enhance the endocannabinoid system, which regulates most body functions.
So, can cannabis and CBD improve the symptoms of anxiety and depression? Let's look at how they can help.
How Medical Cannabis and CBD Help in Treating Depression and Anxiety
Improves Sleep
Sleep problems are common issues with depression and anxiety. However, the relationship between the two is a little complex. While the lack of sufficient sleep can trigger these conditions, depression and anxiety can also disrupt sleep patterns.
High-quality CBD supplements can help fight insomnia and other sleep problems. Its use as a sleep aid goes back thousands of years. Much of the sleep-inducing effects is owed to cannabis's sedative and relaxing effects.
This feature was revealed in a study that concluded that cannabis reduces the time it takes to fall asleep. The participants in the study included people with sleep issues and those without them. As a result, those with sleep issues showed an improvement in falling asleep by up to 30 minutes and an average of 15 minutes for those with no sleep problems.
This study agrees with other research suggesting that cannabis reduces the time needed to fall asleep, decreases REM sleep, and increases slow-wave sleep. These effects are associated with cannabis' THC compound. Trace THC levels are the key to the lock in the door of our ECS and greatly increase the uptake of CBD.
However, cannabis works in different ways to provide better sleep and ease conditions like anxiety and depression. That's because of the different effects caused by THC and CBD.
A study found that taking cannabis strains with high levels of THC is more effective in reducing REM sleep. It helps decrease dreams and nightmares, especially in PTSD patients.
Other research shows that CBD can help you sleep and ease anxiety. In fact, researchers investigated the effects of taking CBD daily on two groups with poor sleep and anxiety. They found a reduction of anxiety levels by 79.2 percent and improved sleep by 66.7 percent.
Treats Chronic Stress
Prolonged stressful situations can lead to depression and worsen anxiety. Researchers have looked into the role of stressful life events in the development of depression, and the findings support this claim.
New research by the University of Buffalo discovered that the endocannabinoid chemicals in the brain work the same way as the cannabinoids found in cannabis. The effect of the interaction results in an improved mood, which can ease depression and anxiety.
The experiments on rats revealed that the brain produces fewer endocannabinoids when you're suffering from chronic stress. Introducing cannabinoids from cannabis helps restore the normal levels of endocannabinoids and consequently fight the symptoms of depression.
CBD is also becoming the go-to treatment for chronic stress. It works by reducing your body's sensitivity to stress and possibly eliminating the severe effects of anxiety and depression. CBD does this in different ways:
CBD Promotes Brain 

function.
As you get nervous, the sensitivity of the hypothalamus to cortisol drops. That means you need higher cortisol levels to get normal responses, and lack of it prolongs stress. CBD improves the hypothalamus' sensitivity to cortisol, thus helping to stop stress immediately.
 2. Protects your Body from Destruction by Stress
Stress causes damage to your body through oxidative stress. It's a condition that leads to the accumulation of free radicals causing damage to the body and reduces its detoxification ability. CBD is a powerful antioxidant. Introducing it to the body helps counter the free radicals, thus protecting your body from damage.
 3. CBD for Rest & Digest
When the body detects a problem, it increases the release of hormones such as cortisol and norepinephrine in the brain. These prepare the body to fight off stressful situations by increasing brain activity. But there's a challenge caused by the opposing effects of gamma-aminobutyric acid (GABA) hormones that reduce and inhibit the activity of neurons and nerve cells.
In one study, researchers introduced cannabidiols that blocked GABA in animals. This triggered them to experience hyperactive seizures. The research concluded that CBD effectively inhibited GABA effects and can be used to ease anxiety by increasing relaxation.
Another study also shows that CBD can help ease anxiety in patients with a generalized social anxiety disorder (SAD). This condition is a common form of anxiety that impacts one's social life. The study revealed that CBD helped ease the state and altered the brain's response to this anxiety.